Value
Value
Developing innovative products through new ideas and technology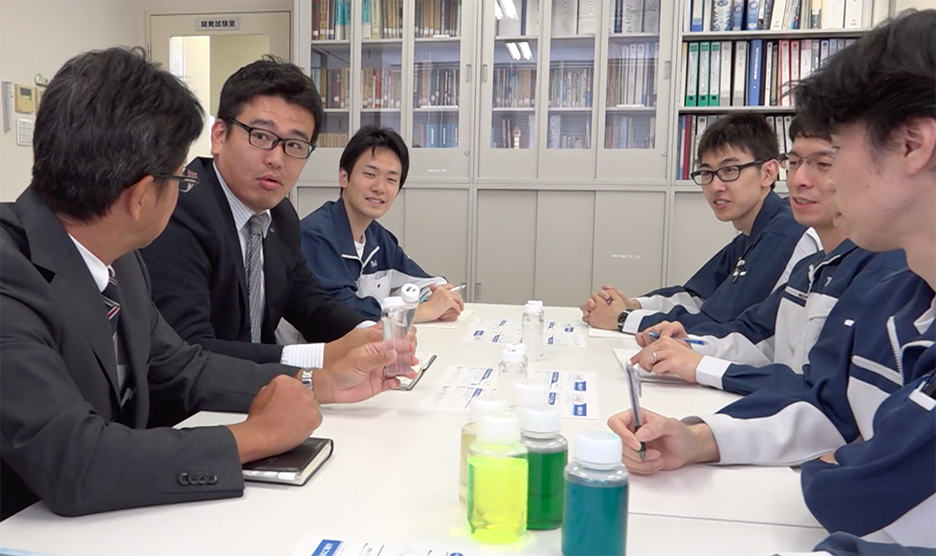 Sales with consultations: Connecting customer needs to technology
"Sales strength," we believe, constitutes close communication in order to link the customer to the various fields of research, development, and manufacturing. We strive to gain a clear understanding of our customers' needs and to provide speedy feedback to the Engineering Department regarding the various issues, and to thereby provide the kind of meticulous sales activity that is reflective of development and improvement.
With a basic policy of approaching problems from a multitude of standpoints and providing consultation that is more meritorious to the customer, our system allows all departments, whether sales, engineering, or manufacturing, to more than amply utilize their individual strengths to provide the best possible products and services. We offer a full range of support on both the "hard" and "soft" fronts, providing not only metal-working fluid products but also methods for proper handling and management of such fluid.
Advanced R&D with an eye on the future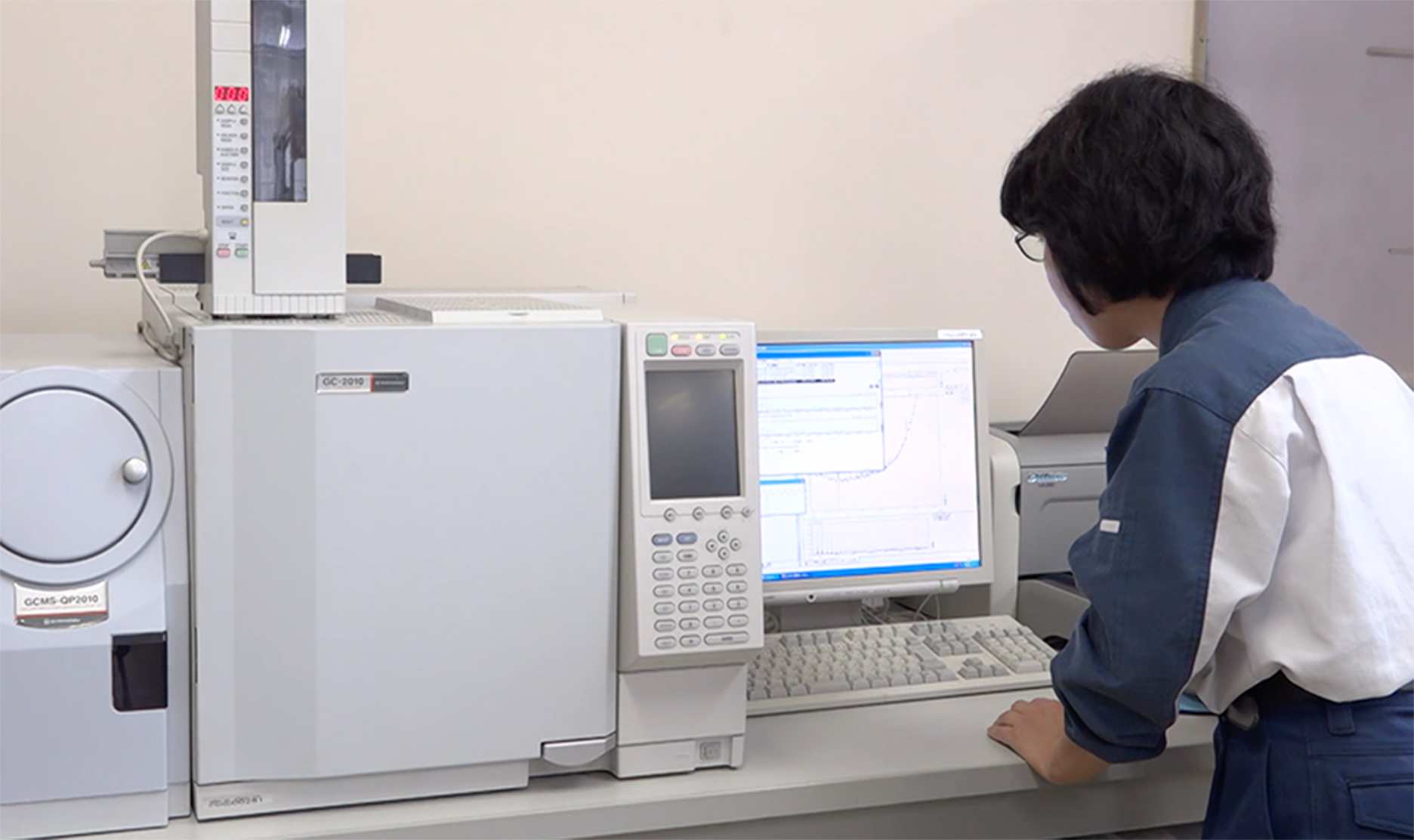 R&D is the basic stance of TAIYU
Our Technical Department is, with the aim of contributing to the improvement of processing performance and production efficiency, taking on the challenge of developing next-gen products unconstrained by preconceptions as well as creating high quality with a true sense of novelty.
Amidst constant evolution of a variety of technologies, we are continuously pursuing new possibilities, with a focus on originality, combining the technological capabilities and know-how that we have cultivated over many long years with the ability to anticipate customer needs while valuing customer feedback. In order to conceive of and actualize new ideas, we are actively coordinating with industry, government, and academia, and making efforts throughout our day-to-day business to provide the optimal customer support from every possible angle. We intend to continue, going forward, to work with our customers to engage in research and development of products that will contribute to society.
A flexible production system that allows for speedy response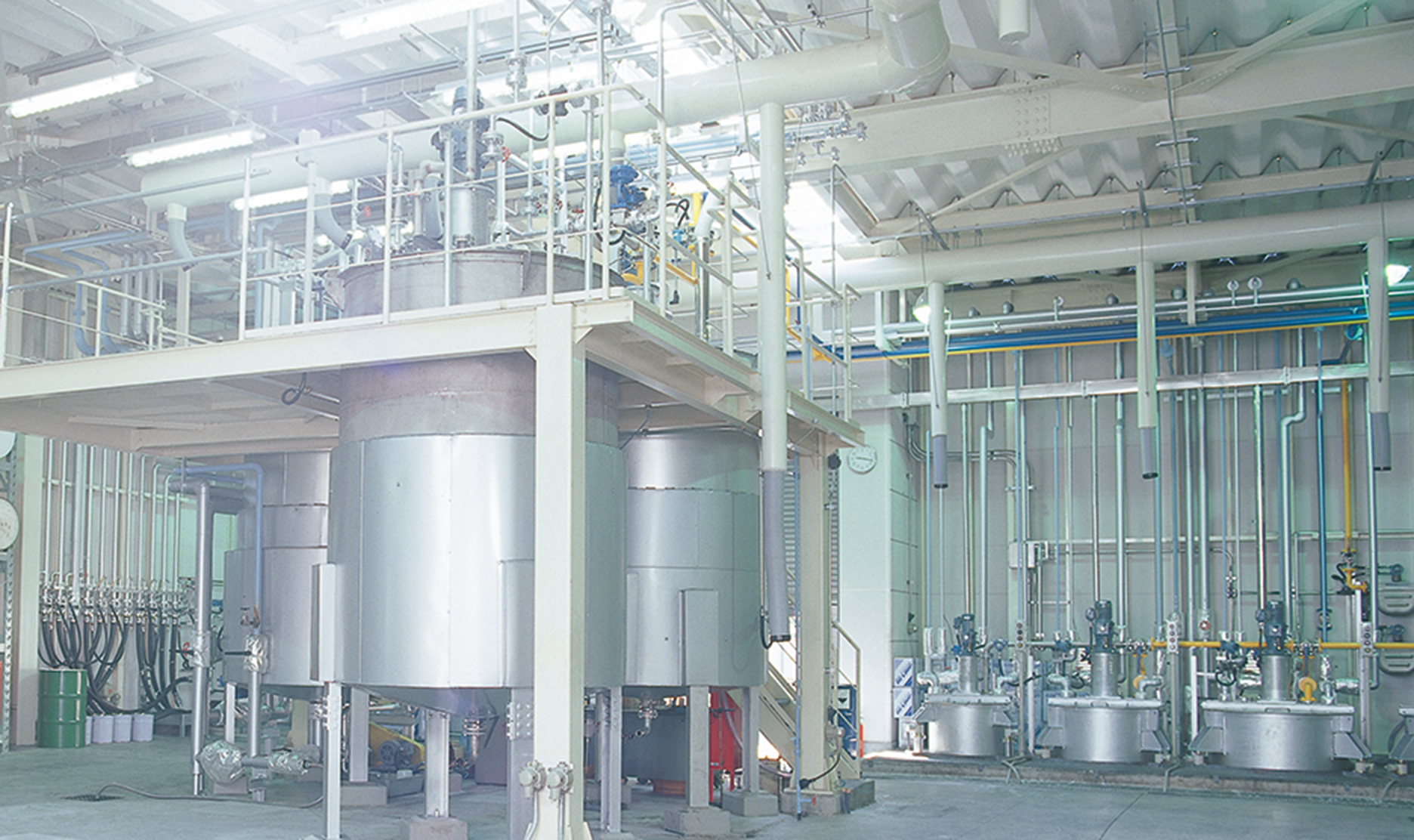 Smooth Delivery
With a production system that pursues efficiency, we are able to handle both mass production and high-mix, low-volume production, even with short delivery times.
Secured Quality
All preparation work is measured by weight, and the blending water is purified water to improve and equalize the quality. All of our products are stored in an indoor warehouse to ensure that our stock has a consistent, stable quality.
Thorough inventory control
Our latest inventory management system allows us to efficiently manage lots, and by use of a "first-in first-out" system we can prevent overdue inventory loss. Lot control of all manufactured products makes it easy to quickly track products that have been shipped.